What Other People Are Saying About our Products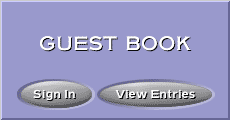 Come on in and sign our guest book. We would just love to hear from you!

Send us your comments. We would love to hear what you think.

This stuff is like angel hair! I can't get over how pretty it is! A really special fleece!!

--jayne, the sgt_majorette

"Beautiful, fine, silky mohair, fastest shipping from Canada ever!"

"Spins up fine as silk for your Orenburg lace!"

"If you're starting out on the Russian cashmere

spindle, try the first-clip kid!"

--Reed, JD - New York

Lovely mohair! Would happily buy from these people again!!! Beautiful roving!

--Colley, Larissa

Such nice stuff....

--Kethering

Perfect fibre

--Crockatt, Deborah

Beautiful Mohair!

--Manchester, Kim

I am addicted to these socks...I can't go without them! I was in the middle of having my morning coffee and I had to go change into my mohair socks. I can no longer wear my regular socks! I need a second pair!

--Ouellette, Jeanne d'arc


If you purchase between:               Your shipping cost will only be:


$   0.01  -  $    9.99






$   9.99 USD




$ 10.00  -  $  49.99






$ 12.99 USD








$ 50.00  -  $  99.99






$ 16.99 USD


$100.00 -  $ 199.99





    $ 19.99 USD


$200.00 -  $ And Up





   $ 22.99 USD